Library
Welcome back to the Library! We are so excited to browse, explore, lounge and linger in within our reorganized space! Please use the following menu to learn more about our expanding Library program and ways you can help us continue to update and expand our collection.
---
Spotlight Books
(each title available thru the Stevens Library Catalog) 
We're Not From Here  by Geoff Rodkey. After humans have made Earth uninhabitable, a select group is chosen and reluctantly granted permission to live among different species on planet Croom. The problem? By the time the humans arrive (20 years later), the dominant species has changed their minds based on human violence and emotional tendencies! With nowhere else to go, the residents of Croom grant Lan and family and trial basis on the planet and the chance to possibly gain entry for the remaining humans. Lots of symbolism and decriptive writing make this a fun as well as thought-provoking read.
Pony by R.J. Palacio. From the author of Wonder come a very different story filled with an array of characters you can't help but root for. Set in 1860 Ohio, 12 year old Silas awakens in the middle of the night to his father being kidnapped. When a white-faced pony travelling with the kidnappers reappears alone in the morning, Silas takes it as a sign that he is to set out in search of his father. His only companion? His childhood friend, Mittenwool, who happens to be a ghost! Filled with compassionate characters and tests of faith and friendship, Pony is part adventure, part ghost story, and an engrossing read.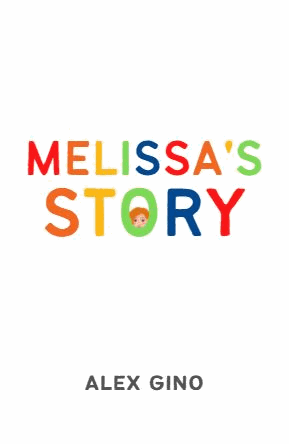 Melissa's Story by Alex Gino (first published as George*). When people look at Melissa, they think they see a boy (named "George" at birth). But she knows she's not a boy. She knows she's a girl. When her teacher announces that their class play is going to be Charlotte's Web. Melissa secretly practices as Charlotte and is by far the best at the auditon, but her teacher says she can't play that part because it's for a girl. With the support of her best friend, Kelly, they come up with a plan not only to play Charlotte, but for all to see Melissa as she sees herself. The honest and direct dialogue of Melissa, to others and to herself, (hopefully) arouses compassion and helps all understand the desire to be seen as who you feel you are.
*for information on the book's change of title, read the excellent piece by the author: /http://www.alexgino.com/2021/07/melissas-story-and-sharpie-activism/
---
eBooks, Booklists and Collections
The Seattle Public Library has many recommended reading lists with some titles available as eBooks and AudioBooks. With Library Link, students have access to all of these books! Visit SPL's Library Link to learn more. Need help? Just ask! tkkamila@seattleschools.org
Highlighted SPL reading lists:
https://www.spl.org/books-and-media/books-and-ebooks/staff-picks-for-kids
https://seattle.bibliocommons.com/list/share/79018340/1911984309
https://www.spl.org/books-and-media/books-and-ebooks/staff-picks-for-kids/pride-2021-lgbtq-books-for-kids
Talking With Kids About Race and Racism
Looking for more books to share with your family?
Check out the Stevens Library Collections to view various recommended reading lists including Stevens Staff picks, Biographies, Social Justice titles & Girl Power selections. These collections are growing every month as we continue to organize our material by genre and add more books to our library. Visit our Book Award Nominees page for further recommendations, including the Washington Children's Choice Picture Book Award. Remember, "You are NEVER too old for a good picture book!"
---
Help Our Library Collection Grow!
The Stevens Library strives to be a place of refuge, comfort and inclusion. The right book can be a temporary and welcome escape from the doldrums and/or worries of today. Know that much time is being devoted to building and refining our collection to ensure our library is a source of different voices, stories and interests.
You can help by purchasing books for the library from our Stevens Library Powell's Wishlist. Most of these selections have been requested by the students and are good-condition USED copies, in line with our GTCC (Green Team Climate Change!) school-wide goals to Reduce & Reuse. Also included on our list are book award nominees, favorite authors and favorite series. Thank you for your consideration!
---
The Bibliophile Riffraff Book Club is back!
We are thrilled to bring back the Bibliophile Book Club with TWO Riffraff selections this fall: To Night Owl From Dogfish by Holly Goldberg Sloan & Meg Wolitzer and The Edge of Extinction: The Ark Plan by Laura Martin. Twenty-one 3rd, 4th & 5th graders have joined three different groups meeting at lunch or afterschool. To learn more about our past groups, please visit https://stevenses.seattleschools.org/academics/library/book-club/ Bibliophile Riffraff Book Club to learn more.
---
Volunteer Opportunities
It takes many busy hands to run a library! Please check back later in the fall for opportunities to help us ensure our students and community have the resources they need and desire.
Contact Info
Tanya Kamila
Teacher-Librarian
206-252-3438
tkkamila@seattleschools.org
Hours
8 a.m. – 4 p.m. (T, W, Th)
---
Resources