Children's Book Award Nominees
Children's Book Award Nominees
Selections from these annual state awards are highlighted throughout the year. Most can be found within our library collection: Stevens Library Catalog
The Washington Children's Choice Picture Book Award (WCCPBA)
The WCCPBA was started in 1982. All Washington state K-3 students in public and private schools are welcome to vote. Students hear all 20 nominated picture books and vote for a school favorite early spring.
The school winner is submitted to the state committee.
Bixitects
Chicken Little
Federico and the Wolf
The OTTER (Our Time To Enjoy Reading) Award
The OTTER (Our Time To Enjoy Reading) Award
For transitional readers in grades 1-3. Voting is open to all K-5 students with votes submitted late spring.
Dancing at Carnival (Ana & Andrew) by Christine A Platt, illustrated by Sharon Sordo (Calico Kid / ABDO)
Dave the Unicorn: Welcome to Unicorn School by Pip Bird, illustrated by David O'Connell (Imprint / Macmillan Children's Publishing Group)
High and Dry by Eric Walters, illustrated by Sabrina Gendron (Orca Book Publishers)
Mindy Kim and the Yummy Seaweed Business by Lyla Lee, illustrated by Dung Ho (Aladdin / Simon & Schuster Publishing)
Red Panda & Moon Bear by Jarod Roselló (Top Shelf Productions / IDW Publishing)
Willa the Wisp (The Fabled Stables, book #1) by Jonathan Auxier, illustrated by Olga Demidova (Amulet Books / Abrams)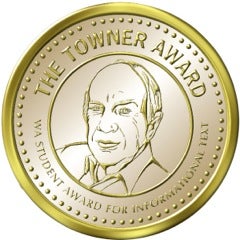 The William C. Towner Award
Informational text for grades 2-6. The Towner Award is named after Bill Towner, longtime Seattle librarian and mentor to dozens of librarians. Bill worked with thousands of students from all backgrounds and taught all of them his love of literature. Bill showed us how caring teachers and librarians can make a difference. Student votes are submitted to the committee (late spring).
Beautiful Shades of Brown: The Art of Laura Wheeler Waring, by Nancy Churnin, illustrated by Felicia Marshall (Creston Books)
If You Take Away the Otter, by Susannah Buhrman-Deever, illustrated by Matthew Trueman (Candlewick)
Dinosaurs: Fact and Fable: Truths, Myths, and New Discoveries, by Seymour Simon (HarperCollins)
The Only Woman in the Photo: Frances Perkins and Her New Deal for America, by Kathleen Krull, illustrated by Alexandra Bye (Atheneum Books for Young Readers)
Eat Your Rocks, Croc!: Dr. Glider's Advice for Troubled Animals, by Jess Keating, illustrated by Pete Oswald (Orchard Books)
The Pig War: How a Porcine Tragedy Taught England and America to Share, by Emma Bland Smith, illustrated by Alison Jay (Calkins Creek)
Equality's Call: The Story of Voting Rights in America, by Deborah Diesen, illustrated by Magdalena Mora (Beach Lane Books)
Railway Jack: The True Story of an Amazing Baboon, by KT Johnston, illustrated by César Samaniego (Capstone Editions)
Honeybee: The Busy Life of Apis Mellifera, by Candace Fleming, illustrated by Eric Rohmann (Neal Porter Books)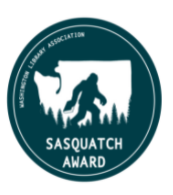 The Sasquatch Award
Grades 4-6 can participate in the voting process by reading at least two of the nominees. Individual votes are submitted to the committee (mid-spring).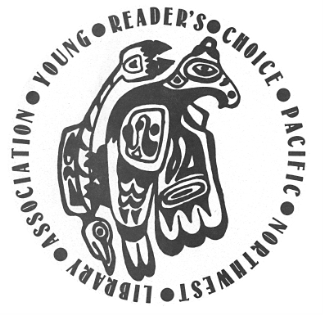 Young Reader's Choice Award (YRCA)
Since 1940 young readers in the Pacific Northwest have been participating in the YRCA sponsored by the Pacific Northwest Library Association. It is the longest-running children's choice book award and the only international award with young readers in both the United States and Canada participating in the program. Any grade 4-12 student who has read (or heard) one or more titles can vote (April-May).
New Kid by Jerry Craft
Shouting at the Rain by Lynda Mullaly Hunt
Song for a Whale by Lynne Kelly
Dragon Pearl by Yoon Ha Lee
Other Words for Home by Jasmine Warga
A Wolf Called Wander by Roseanne Parry
A Royal Guide to Monster Slaying by Kelley Armstrong
Indian No More by Charlene Willing McManis