Book Recommendations
Below are previous "SPOTLIGHT" books. All are available for checkout thru our Stevens Library Catalog.
We're Not From Here by Geoff Rodkey. After humans have made Earth uninhabitable, a select group is chosen and reluctantly granted permission to live among different species on planet Croom. The problem? By the time the humans arrive (20 years later), the dominant species has changed their minds based on human violence and emotional tendencies! With nowhere else to go, the residents of Croom grant Lan and family and trial basis on the planet and the chance to possibly gain entry for the remaining humans. Lots of symbolism and decriptive writing make this a fun as well as thought-provoking read.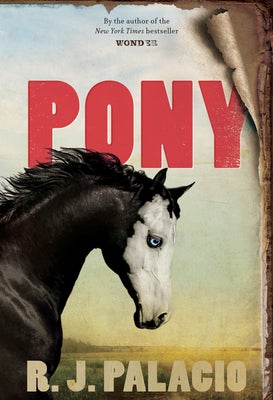 Pony by R.J. Palacio. From the author of Wonder come a very different story filled with an array of characters you can't help but root for. Set in 1860 Ohio, 12 year old Silas awakens in the middle of the night to his father being kidnapped. When a white-faced pony travelling with the kidnappers reappears alone in the morning, Silas takes it as a sign that he is to set out in search of his father. His only companion? His childhood friend, Mittenwool, who happens to be a ghost! Filled with compassionate characters and tests of faith and friendship, Pony is part adventure, part ghost story, and an engrossing read.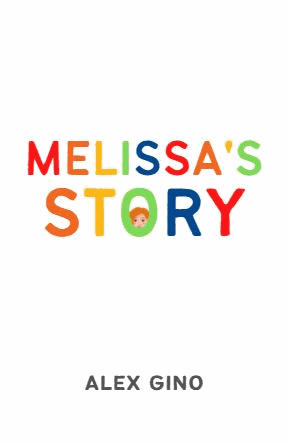 Melissa's Story by Alex Gino (first published as George*). When people look at Melissa, they think they see a boy (named "George" at birth). But she knows she's not a boy. She knows she's a girl. When her teacher announces that their class play is going to be Charlotte's Web. Melissa secretly practices as Charlotte and is by far the best at the auditon, but her teacher says she can't play that part because it's for a girl. With the support of her best friend, Kelly, they come up with a plan not only to play Charlotte, but for all to see Melissa as she sees herself. The honest and direct dialogue of Melissa, to others and to herself, (hopefully) arouses compassion and helps all understand the desire to be seen as who you feel you are.
Information on the book's change of title, read the excellent piece by the author
The Barren Grounds  by David A Robertson.  A fantasy adventure set in Winnipeg and beyond! Morgan and Eli are two Indigenous children living as foster siblings, each struggling with their own cultural and familial disconnections. They stumble upon a portal into the frozen Barren Grounds, where they meet and join Ochek (a grave fisher) and Arik (a cheeky squirrel) on a dangerous mission to save the community of Misewa from permanent winter and starvation. An exciting read for fans of Narnia, the Warriors, and other magical adventures. And the sequel comes out soon!
Towers Falling by Jewell Parker Rhodes. Fifth grader Dèja, along with friends Ben and Sabeen, tackle a series of assignments at her new school, Brooklyn Collective Elementary, that eventually lead to the topic of 9/11. Through these lessons, Dèja explores and questions her own feelings of home and community, pondering her family's temporary housing, her father's struggle with severe depression and her mother's long working hours to keep the family of five together. A serious topic, yes, but written with sensitivity and beauty. A story demonstrating how much 9/11 changed the lives of so many people and continues to impact even those who were not yet alive at the time.
A Boy Called Bat by Elana K Arnold. I LOVE Bixby Alexander Tam (nicknamed Bat)! When his veterinarian mom brings home a baby skunk needing care until he can be placed in a wild-animal shelter, Bat has one month to convince his mom that it will be the perfect pet! A sweet, often funny story about a young boy on the autism spectrum, written with with insight and sensitivity. An short chapter book (the first in the Bat trilogy!) perfect for readers of all ages.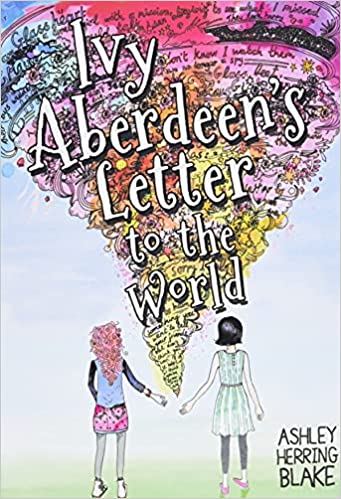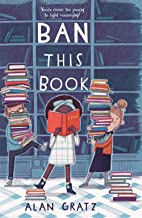 Ivy Aberdeen's Letter to the World by Ashely Herring Blake. As a tornado rips thru her town, the home of twelve year old Ivy is destroyed and her notebook containing pictures of girls holding hands goes missing. As her family becomes more distracted with their living situation, Ivy's notebook pictures begin appearing in her locker with encouragement to share and talk with others. Ivy contemplates her feelings and struggles to relate to those around her as their actions, though well-meaning, are not helpful, even a bit destructive. A book about trust, understanding, honesty, friendship, family & love. For mature readers.
Ban This Book by Alan Gratz. When fourth-grader Anne's favorite book in the whole world (From the Mixed-up Files of Mrs. Basil E Frankweiler– read it!) is banned from the school library, usually soft-spoken, go-with-the-flow Anne quietly fights back with her BBLL (Banned Books Locker Library). A great read about choice, access, censorship, persistence and the effect (good and bad) one person's action can have on all of those. A likely future Stevens Book Club choice – imagine the discussions! A most meaningful book for this teacher-librarian AND mom.
Dreamers by Yuyi Morales. The 2019 Pura Belpre Award Winner (best picture book celebrating Latinx culture) but oh, so much more. A retelling of the author's experience as she and her young son discover and build their lives as immigrants with the help of the public libraries of San Francisco. This book was lovingly shared at a STARS assembly by a former Stevens student and the response was heartwarming. I get all verklempt just writing about it . . .Definitely an author and illustrator to know, explore and cherish.
We are Water Protectors written by Carole Lindstrom, illustrated by Michaela Goade. The 2021 Caldecott award winner is a loving tribute to the indigenous-led movements across North America to safeguard the Earth's water supply. With poetic text and symbolism, stunning, vivid & inspirational watercolor illustrations and a strong, young heroine, this is a book for the Earth Warrior in us all.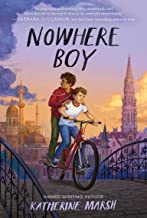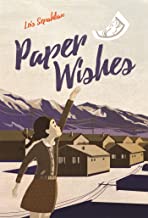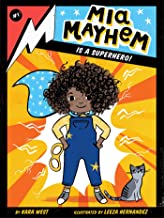 Nowhere Boy by Katherine Marsh. A thrilling story of a young boy, Ahmed who finds himself alone and penniless in Brussels after fleeing Syria. A clever subplot is woven in tying a bit of World War II history into Ahmed's fate. A must read for historical adventure fiction lovers!
Paper Wishes by Lois Sepahban. The story of 10 year-old Manami and her family's forced evacuation from Bainbridge Island to the Manzanar internment camp in California. A beautiful telling from the child's point of view, including the deep despair that remains after her dog is ripped away from her and left on the train platform. Depsite such a sad premise, it's a story about love and persistence.
Mia Mayhem series by Kara West. At eight years old, Mia Macarooney is ecstatic to learn that she comes from a family of superheroes AND has been accepted into the Program for in-Training Superheroes (the PITS). Who can resist a superhero who's also kind of klutz and causes trouble whereever she goes?! An 8 book series!